Movie Name: Cloudy with a Chance of Meatballs
"Cloudy with a Chance of Meatballs" is a movie that I watched recently. In this movie, one man named Flint Lockwood, who is a scientist tries different weird experiments and everyone thinks he is a strange person. He invented many things like a walking TV, a flying car but all of them failed. He created a translator for his monkey, where his monkey could talk like human.
When his town was facing a crisis where everyone should eat sardines, he made a machine that could turn water into food. Everyone got angry at him because he had to put the machine up in the sky and while doing that, he wreaked a havoc. But soon the machine started to work. First, food came in normal sizes then the food increased size. The machine was absorbing water from the clouds and making food as programmed.
All good things need an end. The commotion started when the machine started pouring food down and that too in huge sizes. The whole world was in danger and it started food raining everywhere. Then he and his friends had a big adventure and stopped the food storm.
I liked the part when it was raining food and this movie is good for kids, especially foodies.
I liked this movie, it's awesome.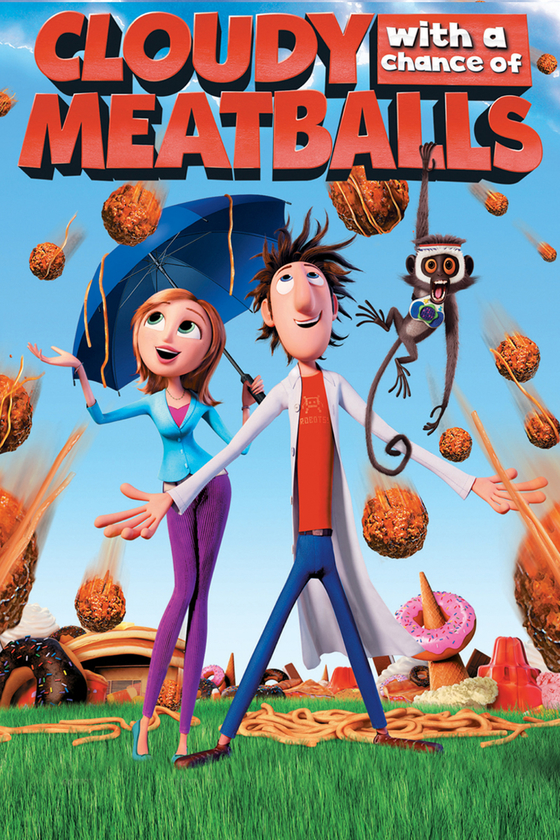 Image Coutsey - Google,Cloudy with a chance of meatball